Joseph Family Home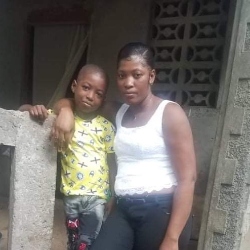 The Joseph family has been living in their new home these last couple years (thank you all so much!), but unfortunately had a very challenging 2021. We had been planning on job training for Joel and Sony so that the family could become self-supportive, but that largley ended with Joel's tragic death (his murderers fled Cap Haitian and have not been aprehended.) Joel left behind his wife Magdala Étienne and their 7 year old son Rick Jefferson. Sony then had a lengthy and severe illness, with the family convinced it was the result of a voodoo curse.
Eight people are living in the Joseph house: Mom Rosette, her husband Anilus, Lucksene (19), his wife Mikenlove and their son Markenlove (4 mos), Ronel (18, severely physically and mentally handicapped), Souarilus (13), and Rosseny (7). Sony was somewhat out of control while he was sick, and thankfully now appears to have recovered. He is living close by. Magdala Étienne and Rick Jefferson live with her parents.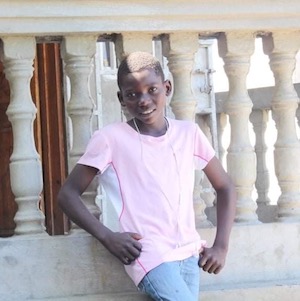 Our 2022 focus is to improve the family's nutrition, ensure education for the smaller children, cover medical needs for Ronel, maintain the home, fix the water pump, and identify job training for Sony. Our remaining funding need for 2022 is $7,500 for these tangible ways to help the Joseph family. Your donation will go a long way to provide a hand up to our friends in Haiti and is greatly appreciated!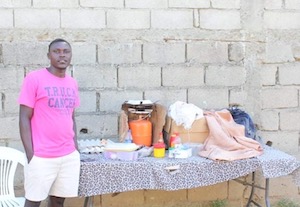 ABOUT Joseph Family Home
The Joseph Family holds a special place in many of our hearts. We first met Sony Joseph several years ago, hanging out in the yard of a local orphanage we frequent. As a "street kid," he was not part of the orphanage and couldn't attend the school there. We'd see him on every trip, just hanging out in that same yard. It took us a few years to really get to know him and hear his family's difficult story. Espwa supported his education for several years.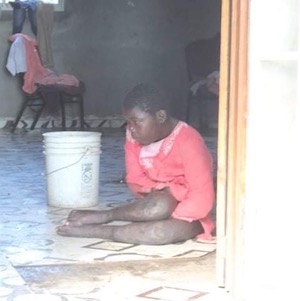 At the same time, and unbeknownst to our team, one of the families in our network, the Hoobler's, formed a relationship with Sony's brother, Joel. They grew to sincerely admire his work ethic at school and in the support of his family. This trustworthy young man had been slowly working to build his family a home with whatever income he could scrape together. If you've been following this story, you know that Joel's life was tragically taken in 2021. However, we are committed to continuing to support the Joseph family.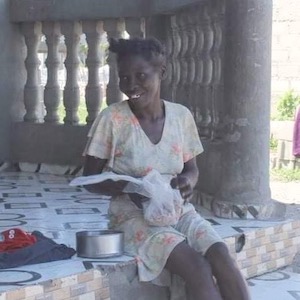 We can only do this with your generous support. Please consider a donation towards this project and change several lives in the process. Thank you!
Supporters
Name
Date
Amount
Comments
Lisa Sacks
10/04/2022
$309.27
Please give some of this money to Sony Joseph. We sent him money through W.U. but now it is not safe and the lines are long. God bless all you do.
Stefan Tong
08/27/2022
$515.24
Jodina Hicks
07/25/2022
$1,500.00
Lisa Sacks
06/27/2022
$206.28
For Sony's business! He may need some help in making a budget to buy ice every week with the money he makes in sales. I can only send him money once a month! Thank you! God bless.
Steve Emmert
06/27/2022
$103.30
Donald Fawcett
06/26/2022
$500.00
All our best to the Joseph and Hoobler families.
Angelo Sacks
05/29/2022
$102.02
Joel told me just days before he was killed that he was willing to face anything so that he could take care of his family. He loved them so much and was unafraid.
Jodina Hicks
05/03/2022
$200.00
Carrie Brady
04/27/2022
$150.00
Praying for the Joseph Family
Jodi Lewis
04/03/2022
$206.28
Michele DeFazio
04/02/2022
$304.04
Amy Hoobler
06/08/2021
$309.27
Amy Hoobler
03/03/2021
$309.27
Amy Hoobler
02/26/2021
$154.79
Lisa Puhala
10/08/2020
$102.02
Amy Hoobler
09/09/2020
$1,030.18
Amy Hoobler
06/28/2019
$2,000.00
Insun Hong
05/28/2019
$50.00
Good luck!
Total
$8,051.96
Report Abuse
Edit My Page